Almost one out of three websites uses the WordPress open source platform. Yet it is easy to get confused by the existence of both WordPress.com and WordPress.org versions. Is this a butter and margarine type of choice, or are there more profound differences? It is important to know which of these platforms it makes the most sense to choose. Below we compare wordpress.com to wordpress.org
First you need to decide; who will host my website?
The principal difference between these two platforms is who hosts your website.
WordPress.com provides a complete hosting service, including basic maintenance plan. With its basic plan, free of charge, you can start creating content on your site in less than 5 minutes. While it is quick and easy, their free account does come with some drawbacks; including automatic ads on your website and a WordPress.com subdomain. They offer paid solutions for advanced design customization, ad removal and custom domains but there are still restrictions compared to the other WordPress.
In contrast, WordPress.org users need to host the software on your own server or turn to a hosting provider. While it is easier for creating beautiful designs, with powerful features, and the freedom to build anything you want. You need to know how to code, or hire an agency, to design and develop your site in order to fully use WordPress.org.
Determining your needs
Budgetary concerns are only one of many factors you need to weigh up. Above all you have to select the option that best meets your broader business needs. Here are a few of the points it pays to consider.
Do you have development skills
Do you need a customized website or will a generic suffice
Do you need to integrate Google analytics
Do you need to integrate e-commerce platform
Do you need to sync to 3rd party platforms such as salesforce
Website developer skills (or lack of them)
Andy Wolber suggests basing your choice on technical skills. Someone without developer experience should start with WordPress.com. The more skilled are able to take advantage of WordPress.org's flexibility.
WordPress.org is a better option if you want a very individualized website and custom URL. It allows you to customize and create website themes to your heart's content.
In contrast WordPress.com restricts your themes choice, adds a subdomain to your URL and limits which plugins you can use. It also does not allow custom CSS, however, if you lack the website developer skills, or don't want to pay for the services from an agency, it is more suitable.
How important is e-commerce to you?
WordPress.org is particularly well suited to meet e-commerce site requirements. It integrates well with WooCommerce, Shopify, Magento and other popular web store plugins. You can also use Yoast and other SEO plugins to help boost your site ratings. It helps maximize revenue making opportunities by taking "full control" of your website.
By way of contrast, "WordPress.com" compels you to make it part of your domain name. Their support for e-commerce plugins is much more limited, and there are no SEO plugin options.
Google Analytics
This valuable website tool for measuring website success works with both WordPress versions. In this area the main difference is that WordPress.org offer a fuller range of options, including completed Google Analytics integration without an extra monthly cost. WordPress.com comes with the free JetPack plugin, however for full google integration you need to pay a monthly fee.
A very individual choice
The preferred WordPress for your website depends on your aims and means. Overall your website is a personal extension of you or your agency. It should reflect who you are in the appearance but also offer a solution to improve your day-to-day online interactions.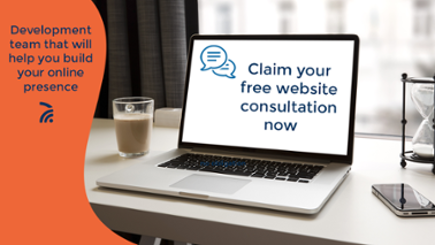 Other articles you may be interested in…
Creating a Customized WordPress Dashboard
Whether you are new to using WordPress or an old pro having a customized dashboard can save you time. After logging into WordPress, the first thing you see is the dashboard. This is a collection of widgets that provide users a simple way to find useful information without the need…
read more >
The 10 Best Social Media Plugins for WordPress
Even the best content in the world is useless if nobody hears about it. But WordPress has you covered thanks to a wide range of social media plugins that help spread your content to the people that matter. The challenge is now finding the right plugin. There are over 51,800…
read more >